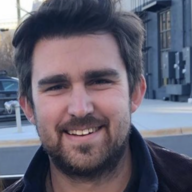 LJ Enthusiast
Supporting Member
Joined

Jun 19, 2021
Messages

174
Location
2004 LJ. Auto with <86k miles. Zero rust. Let's get started!
Why buy a Wrangler?
I wanted to buy one before college and ended up buying a WJ instead. Fast forward 10+ years and I was looking for a "fun" car. I owned my "daily" outright and don't have kids, so pretty ideal situation. My fiance and dog are the only 2 people in car with me 99.99% of time.
It took next to no convincing. AutoTrader, Craigslist searches were setup, and I was in the market.
Why an older Wrangler?
I wanted to learn how to do most everything myself, and buying a 45-50k Gladiator (what I actually want) sounded like a recipe for disaster. I should learn on something cheaper where worst case scenario was a lot easier to manage.
Why an LJ?
I wanted the extra space, and intend on owning forever. So, I wanted to buy the "right" thing to start.
If I bought a TJ I'd build it, and 3-5 years from now sell it to buy an LJ. It is just who I am.
Usage
I work from home, and will be for awhile. I had previously been daily driving a 2012 Honda Accord. It was in great shape, and I decided to keep it so the LJ wouldn't have to be a daily.
Before WFH, I drove about 6k miles a year. After, Im closer to 4k. I might sell the Accord eventually but its great for when the LJ is on jack stands in the garage.
I intend on building the LJ into a "buy once, cry once" machine.
Being efficient with the dollars allocated but I intend on owning forever and don't want to "re-buy" a part later because I cheap-ed out and got the wrong thing.
This LJ
I had been passively looking at 3rd gen 4runners, diesel trucks, sequoias and wranglers for 18 months. I randomly opened Craigslist and found this listing. Previous owner knew his stuff, he walked me through maintenance history and was about 2 hours from my house. Bingo.
Here was the listing.
I asked for 1500 off if PO got to keep audio equipment, backseat and uncertainty around CEL being on. He agreed.
The LJ would also come with a TON of parts he had ordered but not yet had installed. Double bingo.
It has 2" pucks and 32" ATs on it. Cold air intake, JL wheels with adapters and an aftermarket exhaust of some kind.
Sadly, Its a big of a dog with the 3.73s. Not the mods I'd have done but at least it wasnt 20" rims and an angry grill!
15k for near perfect shape LJ? Perfect deal. (I knew what CEL code was and was ready to fix).
Carfax said "value" was 13k. Ok. If anyone can find me a near perfect condition LJ with 86k miles for 13k I will also buy that one
Went to bank, got cashiers check and was off to buy 4 days after I saw listing.
Build Goal
35s done right.
Driving Home
No return drive from buying a car can ever be "uneventful", so of course, my fiance blew out a tire 2 hours from our house at about 11:30 PM in the middle of no where.
We used head lights / light bars previous owner installed (the first time a light bar was ever useful
) , changed tire on side of road, and carefully ventured the rest of the way home.
At this point, our dog would have been in the crate for over 9 hours (traffic, buying car took way longer than we anticipated, etc) so friends went over and let him out while we drove. Huge help.
Jeep as it sat day 1. Dog loves to hang out. Garages are tiny in downtown Charlotte.
We are moving after wedding in April. 2 car is a requirement for the next house.
Getting to Daily Driver Condition
P0031 - H02S - Heater Control Circuit Low - Bank 1, Sensor 1 was present. There was also a Bank 1, Sensor 2 code as well, but I dont have a picture of that one.
Ordered all new O2 Sensors (NTK) and hoped. I didn't need all new ones but wanted to be sure of condition.
Fast forward a week and that didn't fix the issue.
Fast forward another week and I had new catalytic converter from amazon installed ($350, not the $1500 it costs now) and the CEL was off.
Its been 7+ months and it hasn't come back so I am checking that box as complete.
More Preventative Maintenance
In the following weeks/months I did the following:
Oil change
Spark plugs
Fan Clutch - Jeep would spike in temperature while idling.
Coolant Leak Tests - Did as safety measure
Redid all of audio - previous owner kept most of this. So new amp, door speakers, sound bar, etc
Sound deadened interior - anything I could do to make ride quieter.
Installed backseat/rear seatbelts - Beach trip planned and we needed the seats
Moved mirrors from doors to body - NC requires mirrors and I didnt yet know about the "doorless" mirrors. This seemed logical at the time.
New rear window seal - previous one was leaking pretty bad.
Front Pinion Seal - was slightly leaking
Diff fluid change - wanted to be sure of condition
Nutserts - Had a stripped nutsert on the cross member by transmission. Was a PITA to get out, but I did.
New hardtop clips - hard top popped loose every bump in road. Drive to the beach was 4 hours of misery, and 4 hours back holding hard top down by hand. Its a miracle I am still engaged!
Fun stuff
Now that most preventative maintenance was knocked out (more to come below, but we were at a good starting point to drive the LJ at this stage) the fun can start
Roof rack - I don't love it, but have some plans to improve the rack and maybe then I will like it more.
Unknown tuffy box - Its stuck closed so I need to cut the bottom out (its getting bolted to frame so this wont matter) to see if I can get it open.
Half doors - decent condition half doors for a steal of a deal, some interior paint and the wafer set from ebay. Fast forward a month and I completed re-keying and coloring matching interior!
Steering stabilizer - came with LJ from previous owner. I didn't really need a new one, and wouldn't have purchased myself, but wanted it off the shelf in my garage. Took 30 min.
Jeep as it currently sits on our mountain vacation.
Alright - That is where we are today. I have a laundry list of parts at home and will add to this thread in a few hours.
I am getting married in 3 months (and should be wedding planning right now) and work a pretty demanding job....so be back later!
Last edited: