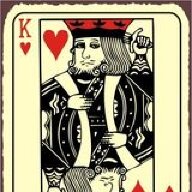 TJ Addict
Supporting Member
Joined

Mar 7, 2019
Messages

1,444
Location
Top 10 Pollstar 2022 Worldwide Tours (Midyear)

Bad Bunny – $120.1 million
Genesis – $72 million
Elton John – $70 million
BTS – $69.3 million
Morgan Wallen – $58.3 million
Eric Church – $56.3 million
The Eagles – $55 million
John Mayer – $51.8 million
Coldplay – $44.7 million
Garth Brooks – $44.3 million

Elton John comes in in North American tours at number two behind the incomparable Bad Bunny. The Eagles and Genesis also make the top ten in North America, as do BTS,

Morgan Wallen

, Garth Brooks, Eric Church, and John Mayer.
For the most part, this brings up that artists are making most of their money by touring/live shows now. Before Napster (and other stealing software) they would get a large percentage from album sales. Now people don't buy albums as much and have services like Spotify and Amazon Music. I have Amazon Music an love it. I believe the artists get pennies on the dollar compared to album sales of the past.
From that list, a few were popular before Napster: 2, 3, 7.
Never heard of Bad Bunny (I'm 50 though). I picture Millennials and younger running around in bunny suits. This thought is disturbing.
BTS - boy band = I'd rather gouge my eardrums out than listen to this garbage.
Some Country artists - Country seems to be a popular genre now. I listen to it sometimes, often if my wife is in the car. I feel like today it's less 'country' and more soft rock. One of the few genres that seems to have good radio support which I'm sure helps sales.
I'm not a huge fan of Elton John. My sister offered me a concert ticket a few years back and I turned it down because it was a Sunday night. Wish I had gone now.
Also didn't know Genesis was still active. Wouldn't mind seeing them sometime.
Last edited: