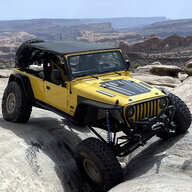 I miss the snow...
Ride of the Month Winner
Lifetime Supporting Member
Joined

Sep 3, 2020
Messages

5,350
Location
This week I made the switch from tool bags to canvas tool wraps. This thread is a brief comparison of four tool wraps, and my reasoning for my selection. If anyone is in the market, I hope this helps a bit.
Over the years I've gone through several iterations of storage for the hand tools I carry in the rig. I used to carry everything in the larger bag on the left - but it was pretty heavy, and a pain to find anything. To make it a bit more manageable I now carry all of my sockets, drives and extensions in the smaller Dewalt bag on the right, and the balance in the larger bag. Better, but still a pain to find any particular tool
These are the tools I carry in the big bag.
And these are the sockets, ratchets and extensions I carry in the smaller bag.
In addition, as some of you know, I also carry a welder, drill and angle grinder (both driven off of the Premier Power Welder 110 volt feed). It's a bit of a fab shop on wheels, and I do pay a weight penalty - but I like to be prepared.
(By the way, I'm also open for any suggestions on what may be missing, is overkill, or don't need)
I saw somewhere on the forum (although I can't remember where) that one of you had just picked up a tool roll from Rhino USA, and that prompted me to think about swapping over to a tool wrap. I was originally planning to pull the trigger on the Rhino, but I decided instead to look at several options.
So here we go....