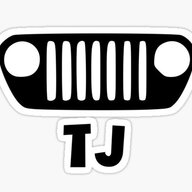 Joined

Mar 17, 2018
Messages

1,142
Location
Tried asking on a YJ forum but looks like no one gets a response on there.. so why not ask here.

what it would take to build an 8.8 with re gear maybe 4:56( I have 4:56 with 35's on my tj but don't know if it would be good for the YJ) and a locker and advice on what axle to buy. I have a 88 YJ 4.2L d30 front d35 rear
it's on 33's now I want to go 35's in the future. (I know you have to get perches and shock tabs already)

I have a couple of 8.8 axles I'm looking into.
First 1990 Ford Mustang 8.8 with stock drum brakes 28 spline axles $90

2nd 8.8 it's currently on a YJ 5:13 open diff Don't know the axle spline count $300

3rd Explorer 8.8 31 spline axles with disc brakes $320 or better offer

Or go with a super 35? If it's possible on a YJ d35

Any recommendations? What gears to get and locker type maybe suggest axle brands if I would need them ?