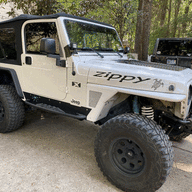 Joined

Jan 28, 2022
Messages

11
Location
We have a 2006 TJ.

The Jeep keeps going into Limp mode. We have run the codes and done the following:
Replaced PCM
Replaced cam shaft position sensor with OEM sensor twice
Replaced OPDA
Put the Jeep back in time
Checked entire wiring system and fixed any places that were damaged

We do these repairs and the Jeep runs great, until the next morning. When we go to start it, the engine light comes right back on and it goes into Limp mode. We have spent about $4,000 trying to diagnose and fix this over the last year. We know replacing the cam shaft means a new engine and we are convinced it's something other than the cam shaft sensor, we are just coming up blank.
HELP!