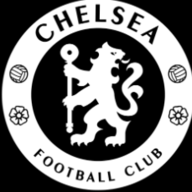 Joined

Aug 20, 2019
Messages

50
Location
Hi guys!
I went and drove 3 hours one way this morning to check out a Southern Ontario lifetime '05 LJ. Ended up being very lucky as to be the first one to message him so he saved it for me to see today.
219k km.
3" lift, Skyjacker?
Rear brake assembly redone this summer.
Entire driveline was looked over and fixed up at 150k km. Balljoints etc.
Slight vibration above 110km/h.
Fluids flushed when he purchased it ~4 years ago. Recommended I should flush all fluids.
Frame looks spotless, checked all the holes and did not feel any flakes around, and the body mounts, control arm brackets and skid plate bolts all look clean.
There is however, rust on the windshield frame - he's throwing in a new windshield frame. Just need to paint it and put on to pass safety pretty much. (Best how-to on painting and installing this?)
Rust on one front fender - $140~ replacement? This is body colour fenders.
Rust on body by passenger steps - Can fix.
Floorpans some surface rust, solid though was able to punch them no issue.
So while there is some rust around the tub that seems fixable, the frame seems near spotless. Would like your guys thoughts on this! I would be getting this for $11.5k CAD.
It would be my first vehicle that I own, and I plan to take great care of it. No wrenching experience as of yet but very eager to learn and get dirty.
First thing I want to take care of is fully rust proofing it before winter really starts to kick in the GTA.
Attached images below: