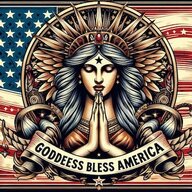 "The Veiled Male"
Supporting Member
Joined

Apr 2, 2020
Messages

13,025
Location
Esp. in Florida?

Had a guy from an apparently reputable solar installation company come by to give me his spiel. He asked me up front if his numbers were lower than the utility company, if that would make me happy. I don't like salesmanship BS to start with - so I told him "it might" but that there were other considerations. One of those is insurance - but show me your numbers, I want to know what the bottom line is.

He immediately wanted to know who my InsCo was. I can only assume that he then wanted to discuss the many insurance issues with me - or maybe give me some shuck-and-jive on the subject, I really don't know. For some reason, I didn't answer him directly - I told him "With a house this old? There's only ONE insurance company who will cover me." I really expected him to respond with "Oh, its Citizen's." He did not. He professed that he didn't know who it could possibly be. My spidey senses went on full alert at this point. I asked him "Who is the InsCo of last resort in the state of Florida?" - EVERYBODY in the state who has ever dealt with insurance will know this. He did not. I even asked him how long he'd lived here - "my whole lifetime."

So - if this guy wants to discuss insurance issues with me, and doesn't even know the facts of life regarding Florida homeowner's insurance, he's wasting my time. "I think we're done here..." We never did discuss his solar system, but I knew exactly what insurance was going to cost me as I emailed my agent about it yesterday - about $1,500/yr extra. That badly skews the numbers away from a solar solution, but I was willing to listen to the guy, but he obviously doesn't know all the considerations yet pretends that he does. I told him that I "suggest you get an education on the subject..." - he could poke his nose into ANY InsCo office in the state and get the answer immediately...

Ya wanna sell me something this expensive, ya better have ALL your ducks in a row...