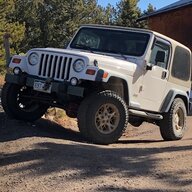 Just a car guy
Supporting Member
Joined

Jan 30, 2021
Messages

2,594
Location
That 68 at night is probably what would kill you if you didn't have the solar. We run 75 by day, and 76 at nite, and it still peaks at about $260/mo during the summer. I'm on the balanced plan, so I pay about 200/mo year round - the actual charge in the winter is around $125 or so. $40/mo for gas.
We are non typical , $500 a year for wood pellets and 120 a month for electricity in an all electric Superinsulated home at 9052' in the Rockies.
No A/C , right now the temps. are 73.2 outside and 72.3 inside.