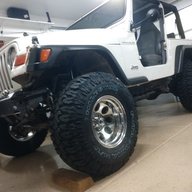 Joined

Jan 5, 2018
Messages

94
Location
It's me again.. haven't been on in a while. Don't wry.. I'm not getting rid of the tj lol.
My son really wants an xj. I have found a 2000 sport in rather good condition. I know that some years with head casting 0331 I think have issues.. please guys any a all input I can get from you would be a tremendous help! Pros/Cons.. experiences.. anything will be a huge help.
It's a 2000 4dr sport 4.0 auto. 149000 Mile.. stock..
Sent from my Moto Z (2) using Tapatalk