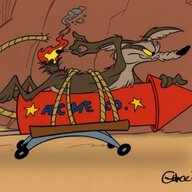 R&D Engineer Acme Co.
Supporting Member
Ride of the Month Winner
Joined

Jul 26, 2019
Messages

1,661
Location
Yes after being stationed in a lot of other places and gotten the chance to wheel in a lot of them I really enjoy the challenges it adds to our wheeling. Getting to run trails dry and then turn around a week later and run them wet is great for learning when and how traction works. Then when it snows that just adds to the whole fun factor. I LOVE rock crawling and like going to places where I can do it but like coming back here.
Wait when do you get to run trails dry?? What are you one of them eastsiders??