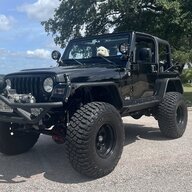 Joined

Jun 15, 2020
Messages

1,501
Location
If it helps the carry on the conversation. I had emailed Savvy some time ago asking about the availability of their GTS. I have not heard any response and with this thread information, I really don't expect one at this point. Shame, I was liking everything I had read on the skid. Maybe they will get things sorted out and start manufacturing again. If not, hopefully someone else will begin offering a very similar option. I still see a lot of TJs, YJs, and even CJs on the road so there is a market to sell parts.
I guess I just can't understand this thread.
I get emails back from Savvy all the time. I got products recently, and I just asked about Gerald retiring, his answer was different than I'm seeing here.
Literally sent an email during the Mich St, K State Game, and got a response during the same game.
I'll just attach his answer, and I asked him if that was ok, he said , we'll again I'll attach his answer.