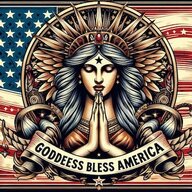 "The Veiled Male"
Supporting Member
Joined

Apr 2, 2020
Messages

11,133
Location
I have a policy with my guys-

If you want extra money, you can work whatever you choose over the weekend - and not only are you paid extra, you get paid Monday- everyone always shows up monday.

So I take the cash to this guys place- and I see nice company tools scattered in the yard-

His instability means constantly shuffling tools, showing up unprepared and all manner of uh ohs.

I was like " get every tool to the shop monday". My point is store them there, whatever...but we ain't leaving tools out in the rain and scattering them.

Good grief.

And he is a skilled worker, or would not be here.
That sounds like my Son-In-Law. Doesn't take care of anything. If you don't work for it, you don't value it, and you won't take care of it. Drives me nuts...