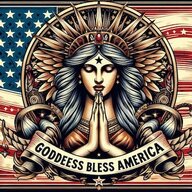 "The Veiled Male"
Supporting Member
Joined

Apr 2, 2020
Messages

10,496
Location
My philosophy in life now is leave me the f*** alone and I'll leave you alone if I see you at circle k you say something I'll talk to you but I have no use for neighbors stay on your own land we'll get along just fine.

I don't need friends and I don't want friends I have my family and that's more than enough.
Yep. Unfortunately, we have a bunch of slavers, from both the Left and the Right, who want to impose their own ideologies on the rest of us. See the "Baby Store" thread for but one example.