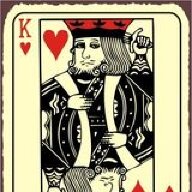 TJ Addict
Supporting Member
Joined

Mar 7, 2019
Messages

2,028
Location
All I have to say about that is they can piss right off. I bought Kat a small gift of a nice little piece of Indian Pottery. I was looking for something unique and it fit the bill nicely. There is spam and then there is this level of endless crap we have been inundated with ever since that purchase. So far we have at least 25 different large mailers with everything from " buy us a milk ticket" for lunch to "here, have a little modern artifact to hang from the rearview mirror" to just outright emotional blackmail trying to get money out of us. It is persistent and regular and always from some reservation type establishment so it isn't hard to figure out what caused it. Never again.
That is pretty annoying to say the least.
I did have one lady that wanted me to fix her personal PC. She offered to make something for my wife with beads or some other art that she has because she's short on money.
My response: CASH ONLY! My wife has enough stuff already.