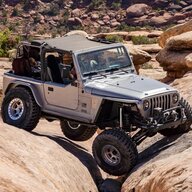 Winter is coming.
Supporting Member
Ride of the Month Winner
Joined

Mar 23, 2018
Messages

8,198
Location
I am sure they are nice covers, but that prominent logo irritates me more than I can tolerate. I called them and politely asked if they would do a one-off without that logo or if they could put the logo in the backside of the seat, and they refused both (not surprising I guess).
I'm with you about logos. I was very happy prp had an option to not have one.
Too bad more companies don't have the mindset that if they make a good product people will advertise / advocate for them better than any glance at a logo can. Besttop comes to mind.