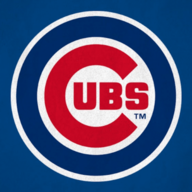 Póg mo thóin!
Supporting Member
Joined

Jul 1, 2017
Messages

860
Location
I've only had one trip to Moab for a Jeep Jamboree, but we stayed in a couple amazing places. So, I thought I'd start a thread where people can recommend (or dissuade) accommodations for attendees.
We stayed at two spots:
Moab Under Canvas
: It's off the beaten path. And by that, I mean it's right off 191, but away from downtown Moab. The sky is fantastic at night and there's very little road noise. You'll have kind of a hard time finding a spot to charge your electronics; the front desk has a generator, but they don't run it throughout the night. Have a portable charger ready.
The tents are exactly that: tents. You'll be protected from the elements for the most part. It'll be pretty cold in the morning, though the covers on the beds will keep you quite comfortable. Wood burning stoves, showers and bathrooms in some units, but not a lot of privacy in either. You may be happier in a tent that doesn't have those amenities, as MOC has bathroom and shower trailers scattered about the campground that are actually pretty nice. They range from actual teepees all the way up to decked-out suites with couches and chairs.
We loved the scenery. By day, you're looking at a long stretch of Utah. By night, you're looking at a sky filled with stars.
Red Cliffs Lodge
: Another facility that's separated from downtown Moab, this place is back in the winding road of 128 and on the bank of the Colorado River. The rooms are somewhat of a throwback: lots of old-school decor, but definitely not stuffy. The entire place is basically one giant ranch made into a resort. There's an awesome breakfast buffet in a building that overlooks a pasture used for weddings. A separate building houses a winery that offers bar service as well as bottles to take back to your room.
Rooms vary from basic up to some pretty bad-ass set-ups.
We were happy at both facilities. They're definitely pricey, but they're damn cool.