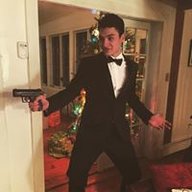 Joined

Nov 10, 2019
Messages

42
Location
Hi all,

Hoping some of the boost gurus ca chime in on this. I have made a few posts in regards to my supercharged 2006 rubicon (Boosted Tech).
I have been having the common 05-06 open loop issue, where in any situation other than full throttle there is a big delay of about 6-8 seconds before the computer goes into open loop. Mark at boosted tech says it is safe to have an AFR of 14.6 from 0-5 psi of boost, but this goes against what I have heard on other forums. My long term goal is bigger injectors and a tune, but I just want to be sure i'm not going to grenade my engine running it this way for now with the split second FTC and 7th injector. engine load in this part throttle, moderate boost range is about 80%. The other option I have, for now, is the split second enricher module which would allow me to enrich while still in closed loop.

Is it true the 14.6 is safe in low boost? I have zero drivability issues, it really feels great but I am concerned with being too lean.