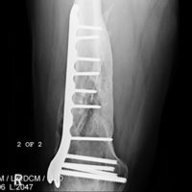 Over Analyzer Extraordinaire...............
Staff Member
Supporting Member
Joined

Dec 12, 2015
Messages

25,710
Location
The KEWL part for me is that I am involved in 2 more studies at the VA CLIMB center.
1) Carrying different weight as an amputee. This one sounds interesting. I'll be carrying weights up to 40 lbs in different ways such as on my amputated side, on my back, on my good side & then in front.
2) New liners for wearing prosthetic. If some remember I had some issues last summer from sweating so much. One of these liners I am going to be testing is a cooled liner.