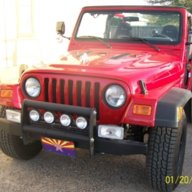 Joined

Jan 26, 2017
Messages

844
Location
I don't think you understand my meaning. The codes were being thrown for no reason other than to have one chase a problem that does not exist.
Ever consider the PCM design itself might be part of the problem? I have dealt with computers for many years and you might be surprised just how little things will bring the big things to it's knees. Never consider electronics to be infallible...I've never met such a system.

All of these so called "modern" electronics were slaved onto relatively ancient technology for "perceived" problems. In use there really were no problems as they were working as intended and still do. We have mandated and self inflicted problems...for little gain many times.
Okay, so what Phantom Codes are your ECM throwing? Maybe we can help, unless your point is to merely bitch about it.