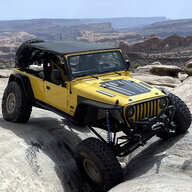 I miss the snow...
Ride of the Month Winner
Lifetime Supporting Member
Joined

Sep 3, 2020
Messages

6,112
Location
Colored and cleared. I love the way the spraymax cans spray. Good wide pattern that's easy to overlap and get a good wet edge.

View attachment 343733

Not having much experience, I don't know how perfect of a clear coat finish can be achieved right out of the gate without and buffing and polishing, let alone what can be done with a $25 aerosol can, but I feel pretty good about it.

View attachment 343734
Looks good. How's the color match?