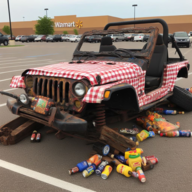 Your Jeep's name is Karen now.
Supporting Member
Someone also suggested on another forum to do a 2.25 " spring spacers lift and to do a 1.75 body lift but I don't think that helps performance at all va the zone 4" combo
That's a thick spring spacer and a little tall for a body lift. I wouldn't do it that way.