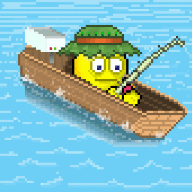 TJ Guru
Supporting Member
Joined

Aug 22, 2018
Messages

6,173
Location
My daughter came home for the holidays. Her car was making a nasty noise when turning so wheel bearing.

I took it to a shop I use because I've never done one and didn't feel like wasting days learning. But he mentioned the rear brakes could use a replacement.

I've done brakes before so I bought everything to get it done. New pads and rotors. I think I figured out why the rear brakes were weak.

A pin on the driver's side was stuck, but I got it loose and cleaned up. After working for an hour to get the siezed rotor off the e-brake and another hour to free and clean everything up.

This one on the passenger side, not so much.

View attachment 387828

I don't think the brakes were operating properly. But do you know who sells a replacement bracket. Nobody. So I'm going to have to replace the whole caliper to get a stupid bracket. Oh well. 3 out of 4 brakes in 5 hours isn't too bad. The fronts just needed to clean them and check the pins were free floating.
Too much work to hit up a salvage yard huh? Asking for
@AndyG
lol