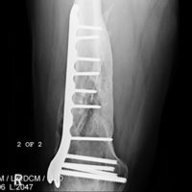 Over Analizer Extraordinaire...............
Supporting Member
Back when I was building my TJ the first time I bought Walker Evans shocks with the Off Road Only AiRock system. I had the option to get the shocks with a reservoir that was adjustable. But they were on back order at the time so I went with the no reservoir shocks. They need to be rebuilt at this point and I have contacted Walker Evans about rebuilding them. The cost to rebuild them is $75 + $10-20 for revalving for each shock and $150 if I want to add the reservoirs. So I am looking at $225-245 per shock. And Walker Evans has gotten away from their Jeep line of shocks and is now mainly UTV & snowmobile.
My current shocks:
I know that there are a lot of newer shocks on the market now that were not available 12 years ago when I bought these shocks.
So I would like to here what people are currently running now and your impression of how they work. My current shocks are a 12" travel shock.
I'm looking at Fox or Radflo or King or Bilstein are the 4 I can think of.
If Paul from Fullstack Motorsports sees this I am curious to hear what you have to say.
Thanks to everyone.