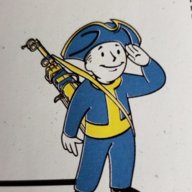 Old School Jeep TJ Tinker
Supporting Member
I'm currently running Currie's Antirock on my 05' TJ. It is a bit too soft for me on the street, even at its firmest setting. I really like the concept of the SkyJacker unit with the hub type disconnect feature, but will be wasting my money if it's just as soft as my Currie unit.
I used the basic JKS disconnects with stock sway bar in the past, and still have that type on my YJ. But it's a hassle to disco and reconnect. The SkyJacker seems to be the best of both worlds.
Any experience or advice with the SkyJacker Rock Lock would be appreciated.
https://skyjacker.com/shop/sway-bar-assembly/jfsba10/