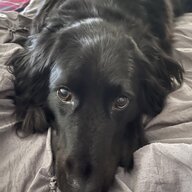 TJ Enthusiast
Supporting Member
Joined

May 5, 2019
Messages

587
Location
To those of you that have been running the aluminum tie rod, has anyone had an issue with the jam nuts loosening and what did you do to fix it?

I've had this on my vehicle for about 6 months, and find that the jam nuts work their way loose every few weeks.

I am not placing blame on the product, it's very nicely made.

I think what is causing it is the 120 mile round trip to work everyday (road vibration, pot holes, etc.)

I was thinking of trying one of the following:

1) remove the jam nuts, machine a slot in the tie rod and use an external clamp like the o.e. setup

or

2) drill a hole in the jam nut, tap the hole and install a set screw.