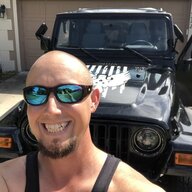 New Member
Supporting Member
Joined

Dec 12, 2019
Messages

17
Location
SvtLdr suggested Revolution Gear & Axle, but what about other manufacturers like Alloy USA, Yukon and Motive Gear.

I fount an interresting Kit on Ebay:

https://www.ebay.com/itm/2737519141...d=link&campid=5337789113&toolid=20001&mkevt=1

Ebay takes all the hassle with the custumer duty and taxes from me, but I didn´t find any Revolution Gear kit with international shipping on ebay.

The Grip Pro should have the Partnumbers GT443027 and GT443527.
That is an interesting kit, but are you wanting a posi rear? I would suggest limited slip if you are mainly on the road; or a selectable locker. I'm getting ready for a regear and have chosen the Eaton Detroit Truetrac. Please be careful when purchasing complete kits like that; you may not get the quality that you'd expect, which isn't a good compromise for the convenience.