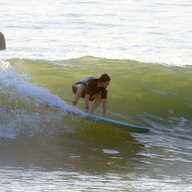 New Member
Supporting Member
Joined

Feb 28, 2022
Messages

10
Location
Price

500
Location

Ponte Vedra Beach, FL
Hey everyone, I bought my 2004 Jeep LJ six months ago. It came with two soft tops. I am using the fast back style Bestop and really like it. The other top I have is the Bestop 54721-35 supertop NX soft top with tinted windows. This is what I am looking to sell. Its actually much easier to install/remove than the fast back. Living in a Florida house, I don't have storage space or would keep it and swap it out later!
You can see the video on the quadratec website to see exactly what this thing does.
https://www.quadratec.com/p/bestop/...d-windows-no-doors-jeep-wrangler-tj-unlimited
Brand new from Quadratec is $1,249.99 and is currently not available. The part # 54721-35 is on the front top underside that corresponds to the ad and the web link.
I have all the components needed and did a test fit on my Jeep. Based on my evaluation, this top has never been on the Jeep and seen any weather. The windows were all rolled up and wrapped in saran wrap. I simply washed the top and it looks near perfect The top was always garaged as discussed with prior owner. Its in near-brand new condition with a little bit of dirt on the under side and the windows have some slight marks but very slight. The windows look wrinkly in the pics because of the sun reflection and I had just unrolled them.
This top is ready to go on your LJ for a solid price compared to buying brand new. If you want to drive your LJ to my house, I'll help you put it on!
Local pick up only in Ponte Vedra Beach, FL.
Cheers!
Cameron