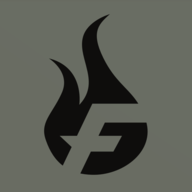 TJ Enthusiast
Supporting Member
Joined

Nov 28, 2021
Messages

110
Location
So, just some back story. My last jeep was an 88 Yj that a traded a dirt bike and $1000 for. Total P.O.S, but I loved it as it was MY P.O.S.
. The plan was to have a toy that I could go wheeling on our mild local trails and drive my kids around on the weekends when the weather permits. Weeeeell this went from bolting things on to getting a welder then proceeding into tons, 40's, V8 etc. This was a amazing project. Main issue was I found my self actually building backwards as I was "finishing" the build. The more I drove it the more I realized I over built it and although it was a point and shoot trail rig, I wanted something I could take on longer trips with my wife or friends. So I sold it.
And I bought this gem, a 2004 khaki LJ. I always loved these when they first came out so this was a win.
Recent rebuilt auto tranny, 4" RC lift, hard top, dented import front bumper, almost new general grabber 33's, full doors, factory soft top, faded wheels, semi bald spare, wide fender flares, but the paint was in great shape the frame was in great shape with zero rust and over all was not in bad shape. The catalytic converter was rattling so after a little negotiation it was my new ride!
It had the stock gears so over drive was not usable and with the cats rattling, compared to my last jeep it was as they say "slower then snake shit up a hill backwards". Maybe this is just a local term. lol. It was slow. Sooner then later I replaced the cats with the magna flow down pipe. Well fitting part that is not the most fun to replace but I would totally recommend. I did my research heading the warnings of jerry and blain on what O2 sensors and swapped them at the same time.
I was fixing small issues and really just enjoying driving it. I new I wanted to go with 35's well really 40's but we know where that goes so 35's. I picked up a used set of 35's for a smoking deal. The 4" lift with 35's looked great but O.M.G with the stock gears it was un-drivable. Sold the wheels and tires a few weeks later and slapped the 33's back on. I wasn't sure when I could install gears etc to make the 35's work.... and I wanted to drive it.
Had a weekend off so I built a aluminum front bumper. Nothing special, the plan was to make a winch tray that bolts over the top of the bumper. I still don't really know what I want to build, just got bored and had the material from another project. Oh and I installed a set of JK head lights. Maybe the beast mod to date. The factory headlights bring the suuuuuck.
Then I went camping with some friends.
Then a friend of mine backed into the front PS fender bumper area while I was at my brother in laws house. The insurance cut me a check to fix it. I figured the motor was tired with 185,000 on the ticker so I spent the cash on rebuilding the motor and some new Genright aluminum high-line front fenders. And here the slope begins lol. With the high-lines I figured I could do things in stages. so out came the motor and off to the rebuild shop.
I know 4" lift is the upper limits of being able to get a decent ride while on short arms, but I never really like the way it rode. The Ranch shocks made a difference but still not what I thought it could be. So I pulled the lift and put stock springs and shocks on to get a baseline of what it "could" ride like.
Rear tire, 33" full bump no lift.
I didn't take any pictures of this set up as it didn't last long. Plan now was 5:38's, 35's, 1.25" savvy body lift and 2.5 spring lift. And cuz the dana 30 front was never going to be in the mix I scored a 77 F-150 dana 44 front. Plans are to narrow this front axle to waggy width. Plans for now are to keep the stock motor and tranny, and I haven't done this before so....
Pulled it all apart.
Cut all the Ford Brackets off, took a million measurements, cut the knuckles off, cut the tubes down, re-welded the knuckles on and installed the gears.
Time to install the rear gears cuz if I didn't mention it is slooooooow. Out with the old and 5 hours later and two sore shoulders in with the new. I choose to keep and rebuild the clutch rear LSD for now. I will go with a selectable if I ever find myself in the rocks. I just don't have those trails around me. I drove around with the 33's and 5:38's for a little while. Around town it was quite fun.
I considered the stroker route and in the end decided against it. I have already been down the motor swap rabbit hole and really like the reliability of a fresh 4.0. According to the machine shop the the motor is their HIPO, meaning it has a mild cam that doesn't mess with the stock computer and new cast iron head with larger valves. This is not a race motor, just intended to run well. Motor in running great, fenders on with stuff still zip tied to the inner fender wells, 2.5" skyjacker dual rate coil lift, JK wheels and 35" BFG's and garbage ebay body lift that has since split and been replaced with savvy, sometimes you learn some the hard way.
I always liked the mid arm lifts.......Saved some cash and went with the barnes enduro joints and could not pass up the artec coil bucket lower control arm kit. I couldn't really find a truss that net my needs, after taking measurements they all seemed like they would contact the oil pan at full stuff. And that's no good. So I got to cracking on the front axle for the swap.
First truss I built touched the oil pan at full stuff with 2" bump stop extension so I changed it to this. I have a 1/4" between the oil pan and truss to give some idea how other truss's on the market will interact with the oil pan.
Had been working on these. Mid Arm Kit. I have been wanting to try this for a while.
And then then a few days of this stuff. Axle in, axle out, I like this oh I don't like that and what about this moments.
I ended up with something like this with a new lug pattern 5 on 5.5 Woohoo. Drives much better then any previous combo including stock. I haven't finished the steering to my liking. Right now the tie rod is below the knuckle with the drag link above. I am running the RC adjustable track bar with the ram 2500 bushing swamp and my frame bracket that does take some advantage of the extra length, but the drag link is a few inches longer then the track bar resulting in some mild bump steer. It is still like I said much better then stock but could still be a little better yet. Once I land on my toe and caster adjustments I will weld a bracket onto the tie rod and make the drag link the same length as the track bar. Maybe. lol. Drives really well now and nothing binds at full droop or stuff so.....and I need to do the rear! Step by step, whole goal is to be able to keep driving it with minimal down time while I build it. Plus its like a reverse mullet Party in the front and business in the back.
This brings it pretty much up to speed. I don't love the front bumper. I have some ideas for a rear bumper so we'll see how that pans out. I am not really loving anything in the rear bumper category for the tj. I could be wrong but I seems like since the JK then JL have dropped most are focused on those models leaving the TJ/LJ alone. But Bumpers, rockers and corner guards are in the mix. I may finish those projects first then leave the rear 4 link till last. Its all in flux you know
And I want to go camping again!
Last edited: