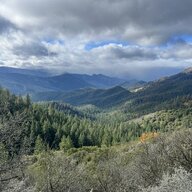 I have 99 problems-Jeep 🎶
Supporting Member
Joined

May 29, 2019
Messages

79
Location
Been talking with Banks the last week and have only continued to have issues. Since they're closed for the weekend I'm posting here to maybe come up with other possible answers and maybe come across another with the Sidewinder that had similar issues.

Currently my 06' TJ with 4.0 engine and automatic transmission had only 40,xxx when installed. Prior to the install it was running flawlessly which is why I opted for the Banks Turbo. By flawless I mean going 80+mph without a hiccup, this is a rig sitting on 35's with 4.88 gears.

After the installation and test runs I had a flashing CEL pop up (with no codes) and the Jeep wouldn't go past 65mph (flat roads or small inclines). It would only hit a max speed of 75-80 on deep declines. After speaking with Banks about the issues last week they sent me a custom tune today and so far the flashing CEL is gone but the Jeep still won't go over 65mph.

Things I've done on my end:

*Replaced spark plugs with NGK and gapped correctly
*Double checked coil pak was good by using a friends that we were aware checked out
* Double checked for a leaky injector (They we're new that Banks provided)
*Double checked the 3 cats-all of them were good
*Replaced a downstream 02 Sensor (NGK) due to accidentally tearing a wire
*Double checked install instructions for the turbo were followed correctly

The Jeep currently isn't throwing a single code through the dash or through a Scanner.