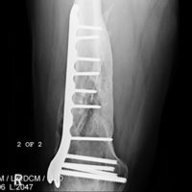 Over Analyzer Extraordinaire...............
Staff Member
Supporting Member
Joined

Dec 12, 2015
Messages

30,948
Location
I made the purchase this morning. When I went out there, they didn't have the 10,000# trailer in stock. It was marked wrong in their records. I ended up getting the 20' 14,000# manual tilt. It cost me $700 more to get the larger trailer, but I feel like the benefits that I got made it worth it. This trailer automatically comes with 16" wheels and 10ply tires, plus of course the added weight capacity. Now I can haul just about anything on it. It took virtually no time at all to load and strap down. I am quite pleased with the purchase so far.

My only gripe, is the room between the fenders isn't great. If I wanted to go with a wider wheel base, it wouldn't all for more than 4 1/2" additional width. You guys know better than me, but that might be plenty. IDK. Of course, there are ways around this, and I'm not actually concerned about it.

Cost was $7,093 pre tax.

View attachment 409485 View attachment 409486 View attachment 409487
Awesome. Looks great.
As far as the fenders go if you were to increase your width you'd have to build some drive over fenders. Not hard to do when needed.