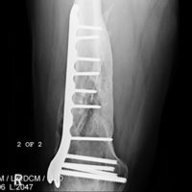 Over Analyzer Extraordinaire...............
Staff Member
Supporting Member
Joined

Dec 12, 2015
Messages

16,904
Location
Why is this, and is it the same for manuals and autos? Not sure if the different gear options make a difference. And am I off my rocker here? On paper I could build a 231/231 doubler for less than finding or building a single 4:1 tcase, but is that more trouble than it's worth?
From what I have found there is only maybe one company still making the crawler box kits. Where 15 years ago there was like 6-10 companies that offered a kit to convert the 231. Unless you have a LJ I think the length of a 231/231 would be too long.
This is why what Gollywomper did is the better option.