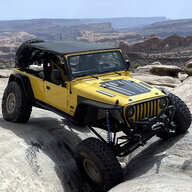 I miss the snow...
Ride of the Month Winner
Lifetime Supporting Member
Joined

Sep 3, 2020
Messages

5,347
Location
You have no clue how fucking annoyed I am with certain people constantly fighting and bickering like little cry babies.

It blows my mind that some of these people are grown adults and can't even be remotely civil with each other. I don't expect anyone to agree on everything, but the way that some of these guys go about their disagreements with one another is nothing short of childish.

I get PMs semi-regularly about it from other people too. Everyone wants to tattle on each other, rat each other out, and suggest that so-and-so gets banned.

You should see how many people alone have messaged me about you. Believe it or not, I stand up for you every time.

You should really, reallllly see what goes on in private, I'll say that much. You'd really start to see what I mean when I say that a lot of these guys are truly behaving like children.

All I want is for people to at least try and be civil. It makes my job easier and it makes the forum hopefully a nicer place.

I realize it's probably a hopeless cause, I just don't understand it. I suppose everything is so divided politically now that's it's boiled over into every day life.

I personally could care less if someone is running a Metalcloak lift. I'm not going to recommend it, but I'm also not going to take it personally.


You're right to respond for these reasons, and I appreciate that you're not doing it in the same way that some folks are.
Chris - I agree that you should definitely ban pagrey.
Wait, I thought this was a PM!!!!
(You know I'm kidding, Pag)