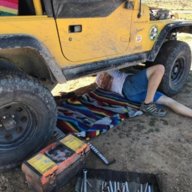 Joined

Dec 23, 2018
Messages

60
Snowflake?

I'm not trying to offend you, just asking.
I'm saying that it's a stupid thread, that doesn't make me a snowflake and it doesn't make me "triggered".
I'm just so tired of divisiveness and everything being blown into a big deal. This thread isn't doing anything differently than every social media site out there. We've already lost every other forum to this shit and now here we are. Someone will probably call me a stupid name now, so carry on I'll leave you to it.