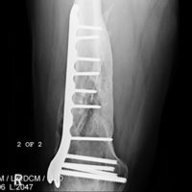 Over Analyzer Extraordinaire...............
Staff Member
Supporting Member
Joined

Dec 12, 2015
Messages

24,494
Location
yeah, a couple of times… I just saw that kit and thought one stop shop for all the parts… I have an LS, and a 4L60 and I have access to a 5.3 magnum and transmission… I'm just on the fence about it might be overkill for what I need… The little 4 banger gets the job done, it will run 65 all day long and that's fast enough for me for the most part…I just would like to have the ability to have a little extra umph if I needed it!
Only you can decide what you want.
When I'd decided to do my V-8 swap I had these grand ideas of traveling around the US towing a expedition type trailer to camp out of and felt that the 4 popper wouldn't be enough. Plus after being wounded my right leg/foot didn't work real great and it was hard to 3 foot it anymore so I wanted to swap to a auto. Once I had the V-8 I was mostly happy with it other than all the run ability issues I had. But even then I liked having the V-8.
I do think if you're going to swap in a V-8 no matter which be it a LS or Hemi or Magnum that you need a Dana 44/8.8 as a minimum and if you're looking at going bigger than 35" tires than a Dana 60/14 Bolt/9" type axle.
If you're 80% of the time happy with your 2.5 I'd seriously look at installing a turbo. No matter what with either option you'll have to upgrade other parts of the drivetrain also. With the turbo you'll need a AX15 & a Super 35 IMO.