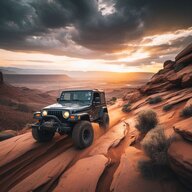 autos are better - WRWD508
Supporting Member
Joined

Feb 28, 2017
Messages

10,939
Location
I've got a few, but nothing super high quality. My EDC that has been working for me for quite a while now, is a CRKT Terrestrial with assisted open. Decent, not great steel, G10 grips. Very solid locking mechanism that engages 100%. Sits nice and low in my pocket with a nice tight clip. Works for me. I see that its discontinued now.
I had a CRKT Endorser, which I liked a bit better...unfortunately, that one got sacrificed to the TSA when I forgot about it in my pocket and I was running late for a flight. One of those bastards got a nice knife. This is the stock image for the endorser.
I have a couple gerbers and I had a spyderco byrd at one point too. The spyderco disappeared off the back of my truck one day, the gerbers float around the shop. I also have a buck and an old timer "traditional" pocket knife. I keep coming back to my CRKT.