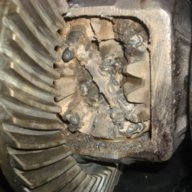 Joined

Feb 20, 2019
Messages

579
Location
I may be futile in this but I'm trying to convince my wife that this would be a great "couples" project. She's not quite on board yet. I mentioned before that she hated the Jeep when I went through the extension portion so if I get her onboard with the stroker build she might not slip back into that mode. Maybe a bottle of wine, music, and a comfy chair in the garage will sway her....

eh, wishful thinking.
I've tried just about everything to get my wife interested in hanging out with me while in the garage as well... I've even offered to get the computer out and set up netflix lol!