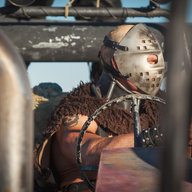 "The Ayatollah of rock and rolla"
Supporting Member
Joined

Apr 13, 2020
Messages

1,258
Location
Hey now sometimes I do enjoy a seltzer or 9. I was hunting this year about 4 miles from the nearest trailhead and there was a remnant of an old logging road that I was on and I found a whole stash of white claw empties. I was Soo confused who the fuck would hike 4 miles into the woods, no view no nothing to drink white claws. If it was just some kids try to have some alone time why not stop at mile 2???
Seltzers are like drinking carbonated water while fruit screams at you from the other room. Designed for white girls with negative self image. "Look Becky, no calories whoohoo!" My wife loves them.